SOLIDWORKS® SWOOD CAD/CAM
Are you using SOLIDWORKS for cabinets, case goods, shelves, or office furniture? SWOOD turns your SOLIDWORKS environment into a fully automated CAD/CAM ecosystem purpose built for woodworking.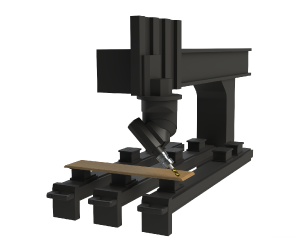 Multiple head, multiple spindles, multiple drilling aggregate and horizontal spindle
Multiple positioning, parametric worktable management
Woodworking specific operations: grooving, sawing, mortising, tenoning
Customizable post-processor and reporting
Nesting capabilities
CAD MicroSolutions is uniquely positioned to support our clients across Canada. Our team is dedicated to helping our customers ensure they are realizing the greatest value from their technology investment.