An intuitive, fully integrated computer-aided manufacturing (CAM) solution for SOLIDWORKS. Program smarter and machine faster with CAMWorks.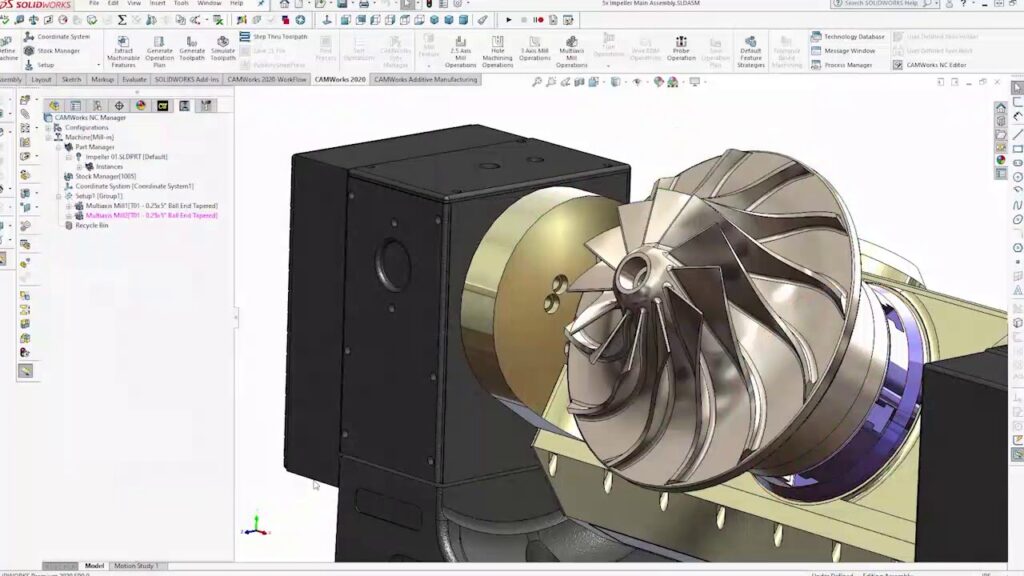 A certified SOLIDWORKS Gold Partner Product, CAMWorks is the first CAM solution to offer true knowledge-based machining capabilities fully integrated with SOLIDWORKS. Advancements in Automatic Feature Recognition (AFR) and Interactive Feature Recognition (IFR) create true associative machining where changes to the part model are automatically accommodated. Changes to the design are automatically updated in the CAM data, eliminating time consuming rework.
Improve your productivity with certified training
Improve your productivity and knowledge of SOLIDWORKS solutions with instructor-led certified training, delivered online, at one of our training facilities, or on-site at your company's premises.
For a limited time only, take advantage of these promotions.
CAD MicroSolutions is uniquely positioned to support our clients across Canada. Our team is dedicated to helping our customers ensure they are realizing the greatest value from their technology investment.