DraftSight for 3DExperience
Increase your ROI with zero downtime. Experience real design freedom with DraftSight – letting you work the way you want to work, with the ability to effortlessly go from 2D drafting to 3D modeling and back again to optimize and maximize designs. DraftSight is a feature-rich 2D and 3D CAD solution for architects, engineers, and construction service providers, as well as professional CAD users, designers, educators, and hobbyists. DraftSight seamlessly integrates with SOLIDWORKS solutions, including PDM, to easily manage DWG file designs from the initial idea to the final outcome.
With DraftSight Premium you can
Get up to speed quickly with a familiar and streamlined user interface 
Migrate your existing DWG data and automations easily from other 2D CAD applications 
Create, edit, view, share and print professional drawings for engineering, construction, and manufacturing 
Manage both 2D and 3D DWG data with rich design libraries and productivity tools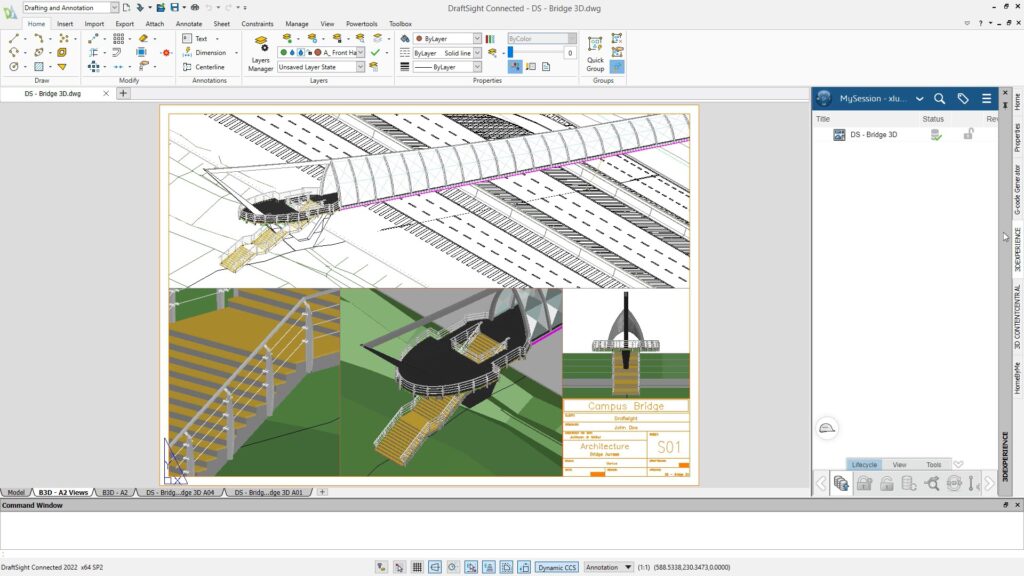 3DEXPERIENCE DraftSight Professional enables you to create and edit professional grade DWG drawings within a familiar 2D drafting environment. In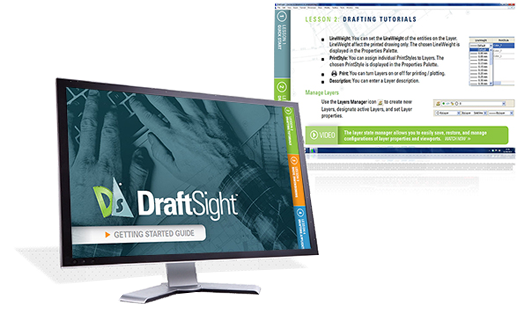 The robust 2D drafting and 3D design experience with full 3D capabilities and constraints features to help meet all of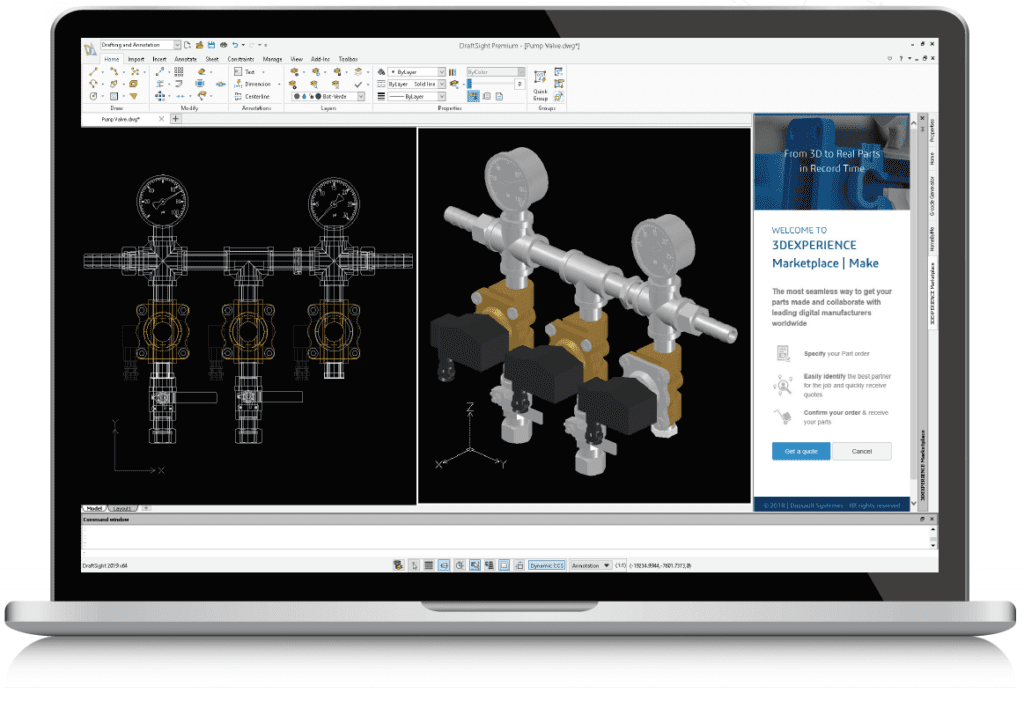 The comprehensive 2D drafting and 3D design solution to meet any drafting, modeling, prototyping, manufacturing, laser cutting and 3D printing
Create basic elements such as lines, polylines, arcs, circles, ellipses, layers, blocks, and others.
Handle all aspects of your part and assembly modeling with the SOLIDWORKS 3D design system for transforming ideas and concepts into virtual 3D models. For conceptual design, create 3D designs quickly using imported images, simple sketches, or scanned 3D data, and then add more details as the design evolves. Assembly structure planning lets you quickly lay out your design assembly structure and then export to SOLIDWORKS for automatically creating CAD files. Direct model editing lets you manipulate and modify 3D geometry working directly on 3D CAD models.
Create basic annotation elements such as notes, dimensions, tables, hatches, clouds, and others.
Offer learning resources and a collaborative environment to interact with your peers, ask questions, and share opinions.
Quickly generate hardware, holes, balloons, Bills of Materials (BOMs), welding and surface finish symbols.
Directly import and convert the DGN file format drawing into a DraftSight project for direct editing.
Convert an imported raster image file (ex. floor plan, logo) into vectorized line entities.
Use formulas in cells with arithmetic operators and the Sum, Average, and Count functions.
Introduces 3D modeling using basic geometrical shapes (ex. Box, Pyramid) or other methods (ex. Extrude, Revolve) with Boolean operations (ex. Union, Subtract).
Use 2D Constraints to control drawing entities parametrically by specifying geometric and dimensional properties of entities.
CAD MicroSolutions is uniquely positioned to support our clients across Canada. Our team is dedicated to helping our customers ensure they are realizing the greatest value from their technology investment.