XR Capabilities of Theorem Solutions
The value of the extended reality (XR) market is expected to reach approximately $463 billion USD by 2026 according to Financial Post. XR is an umbrella term that includes virtual reality (VR), augmented reality (AR), and mixed reality (MR) applications. Although some of this value accounts for the consumer market, a large portion is also due to business applications.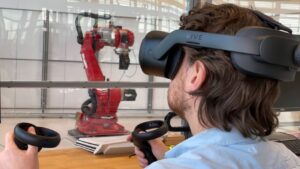 For instance, Theorem Solutions provides a variety of XR solutions to optimize business procedures, provide safe training and save companies money. CAD assets can be visualized in context, at full scale, and collaboratively in a variety of XR experiences.
Theorem's Experiences:
Visualization Experience: Review CAD models at full scale, and inspect 3D data in a spatial context. Rotate, explode, section, and measure CAD data, or review metadata in an XR context. Assess the look and feel, the scale, and spatial elements of the CAD data in a more intuitive way.
Design Review: Optimize designs in an immersive XR review session from anywhere! Review designs collaboratively, and gather text, photos, or videos in the session to support future discussions.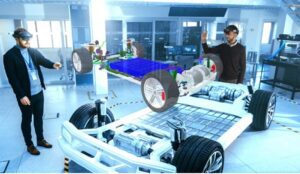 Visual Digital Twin: The 3D CAD model is correctly aligned with, and overlayed, onto a physical object, often for inspection or maintenance use cases.
Factory Layout: Review and optimize factory layout designs in XR. Test design and operational factors, such as clashes, access issues, and ergonomics.
Training Guides: Create interactive work instructions and training in VR or MR without any coding required.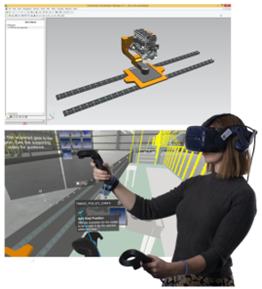 Large companies such as Valiant TMS and Medtronic are already using this technology to their advantage. Reach out to CAD Micro to learn more about how XR solutions can benefit your business and to view these solutions live in action!