Governance and Management
Get your design data under control and substantially improve the way your teams manage and collaborate
All Solutions
SOLIDWORKS
3D Experience
All Solutions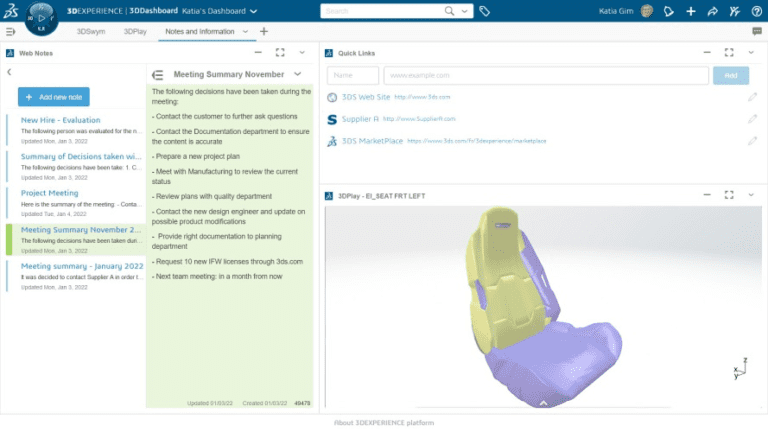 3DEXPERIENCE Collaborative Business Innovator unites everyone in the value network into the framework for sustainable innovation.
SOLIDWORKS
3D Experience
Improve your productivity with certified training
Improve your productivity and knowledge of SOLIDWORKS solutions with instructor-led certified training, delivered online, at one of our training facilities, or on-site at your company's premises.
Have questions about SOLIDWORKS Data Management Solutions? Learn how SOLIDWORKS helps securely manage your data, so that your team can collaborate more effectively.