Unlock the full potential of 3D printing with hp
Reinvent design, prototyping and manufacturing up to 10x faster with HP 3D printing solutions.

Transform part properties voxel by voxel. Printing by voxels allow you to have even more detailed control over production, enabling a future of limitless applications, and materials. Imagine a future where we can produce 'smart parts' with embedded electronics and integrated traceability and intelligence. HP is here to help your business get ready for the future era of digital manufacturing.
Jet fusion 500/300 series
The most compact hp jet fusion 3d devices, designed for convenient in-house automated production.
Increase productivity by producing multiple design iteration in the same time it takes to print a single part 
Produce engineering-grade thermoplastic parts with optimal mechanical properties 
Stay ahead of the competition with a future-ready technology and produce full-colour, black or white functional parts 
Ideal for functional prototyping and short-run production

 

Achieve predictable print time and parts with best-in-class isotropy

Choose between print modes tuned for mechanical/functional/aesthetic properties, accuracy, and speed

 
Produce more parts per day with continuous printing

 

Streamlines, cleaner experience with enclosed, automated mixing of materials

Rely on HP's world class HP Jet Fusion 3D Solution Services to maximize uptime and productivity 

 
Reduce operation costs, opening your doors to short-run production 

 

Invest in a competitively priced 3D printing solutions and produce at a low cost per part

 

Optimize cost and part quality, with cost-efficient materials 

 
Industrial prototyping and final part production
Unleash new growth and scale production with hp's most advanced plastics 3D printing solution
Quality – from fine detail to textures

 

Dimensional accuracy and repeatability that rivals industrial tooling – faster

 

Functional parts with best-in-class isotropy

 

Maximize equipment uptime

 
Best-in-class economics and productivity 

Consistent print time for any type of part

 

Flexibility and agility

Centralized job tracking and production fleet streamlined workflow and HP's most economical continuous 3D printing

 
Address more final part applications with new levels of repeatable accuracy 

Produce applications with flexible, elastomeric properties with TPU 

Deliver a breadth of applications for various markets
Achieve consistent, uniform white parts reliably starting from your very first print
Printed parts off the Jet Fusion 5420w have outstanding shelf-life stability
White parts enable post-process freedom, like the ability to dye to any color more vibrantly and with better light refraction
No support structures needed
Extremely predictable and consistent print time for all parts
HP 3D Proactive Remote Service allows you to reduce errors, failed jobs and machine downtime with service alerts
Automated materials mixing, an enclosed processing station, and natural cooling unit streamline 3D printing workflow for optimal results
High quality parts feature fine details, sharp edges and textures
Dimensional accuracy and repeatability rival industrial tooling, and parts are produced way faster
Functional parts boast best-in-class isotropy
Industry-leading surplus powder reusability
Unlock quality white applications with this manufacturing-ready industrial 3D printer
Expand into new applications and markets.
Unleash new growth and scale production with hp's most advanced plastics 3D printing solution
Customer Experience
centre
Our CEC provides an opportunity for customers to see, touch and interact with the technology behind Industry 4.0 – so you can try before you buy.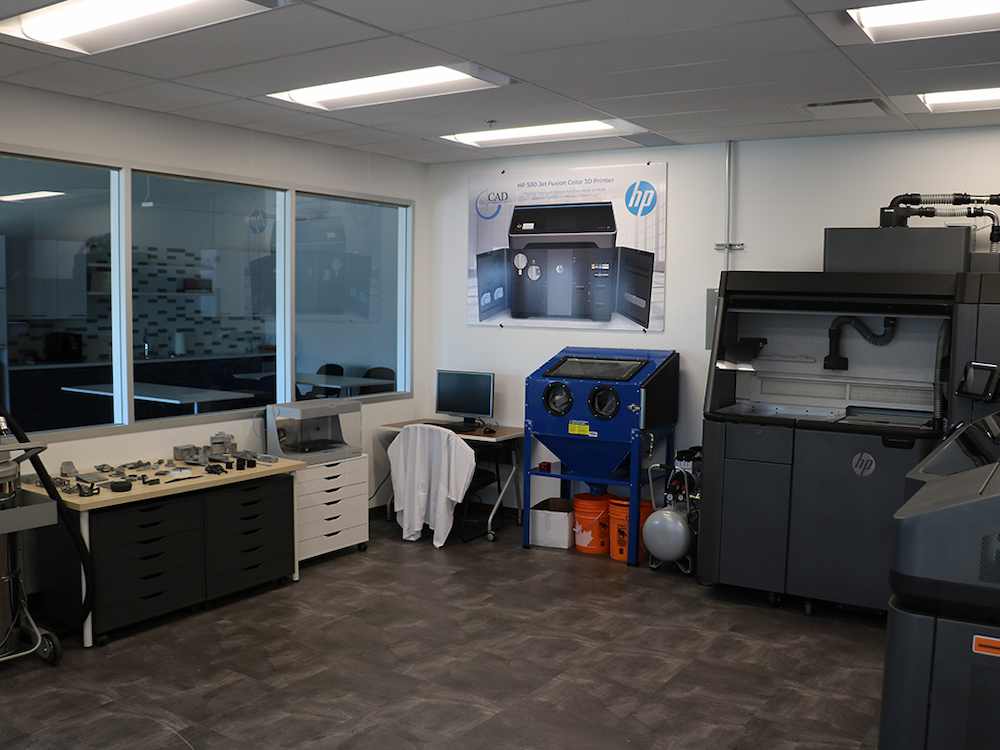 Certified training
Certified instructor-led training courses follow a global standardized approach, providing participants with the skills and knowledge to successfully operate GOM 3D metrology and 3D scanning solutions.
HP Multi Jet Fusion White paper
Discover how companies are benefiting from HP Multi Jet Fusion

Customized Orthotic Devices Saved 30% in Costs
Learn How 3D Printing Customized Orthotic Devices Saved 30% in Costs
CAD MicroSolutions is uniquely positioned to support our clients across Canada. Our team is dedicated to helping our customers ensure they are realizing the greatest value from their technology investment.